Ray's /ae4mo / Index & Links
|
home




My Favorite Links Page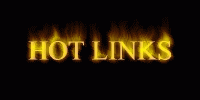 Please visit my other home page just click below on the URL to take you there.Once there you have other tabs,links to take you all around my entire web site:
here are a few.Enjoy & let me know if any dont open up fot you?


http://ae4mo.tripod.com/welcometoRays-ae4mo-1/




Heres a link to PC-classes on the internet.Now you can learn about the WWW and software programs etc right from your own home.Click URL below:

http://www.hdprint.co.uk/ftp/florida
Click here to the home page of the computer information site class at the Deltona public library,in Volusia county,Fl.If not for their help & support our community wouldnt have such a great program on learning about the WWW:

http://ae4mo.tripod.com/letstalkcomputers/

http://ae4mo.tripod.com/myfavoriterecipeslink/

http://community-2.webtv.net/monkeypete1/html.centerBJs/

http://www.vcpl.lib.fl.us/

http://members.tripod.com/~gifs123/index.html

http://home.talkcity.com/CommunitySt/alialice/index.html

http://www.qsl.net/kd4csz/soon.html
Click URL above to visit in time of the 1950's & 1960's,great pictures,music,of that era.!! My friend & ham radio operator Johnny Angel / KD4CSZ .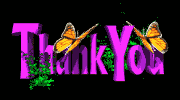 there's more links on my other web pages,just click above to these few,incudes amateur radio,cyber Auctions,Wind-tornado,Recipes,American Indian site by my good friend BJ,has pictures & music to soothe you by.Check them out,thank you!