Here you'll learn all about me: my interest in ham radio,cooking , computers and hobbies, the people in my family, along with some new & helpful friends, my pets, and more. And a list of my favorite links to other sites,that involve ham radio too,native americans,gifs ,<html>,banners,& cyber auctions,Plus much ,much more,wild backgrond for your web pages.Thank you for your visit & drop me an e-mail & let me know what you think of this web page?thank you & 73's/88's to you & yours
On this home page, the "doorway" to my site, I'll introduce myself and talk about my reasons for wanting a web site. I might put a picture of myself on this page...or just a picture that I especially like.i HOPE YOU ENJOY YOURSELF HERE,THANK YOU FOR VISITING!

Please sign my guestbook with any comments or reactions you have to my site. You can also contact me privately. I love to get mail!


PLEASE VISIT MY FAVORITES LINKS PAGE,AND AMATEUR RADIO LINKS TABS(ABOVE), ALOT TO DO ,SEE, HEAR FROM THERE.NOT JUST AMATEUR RADIO ,MUCH MORE!to help you with your web pages,Backgrounds,midi-music,<html>,gifs(images).And come back to TRIPOD/LYCOS & build a home



*DISCLAIMER: All gifs,jpgs & pictures,to my knowledge,are public domain.If you know differently,please e-mail me at above address,and I will delete it it out immediately.

Some of the artist graphics used in this entire web site are from the following graphic designers:
*
-----------------------------------------------------------
*ArtGekko-Graphics
*Bannerz R Us(bannerz & graphics)
*graphics & Beyond (Graphics)
*Jerry's Universe(banners & graphics)
*QTZ-Animatin (Animation & graphics)
*Ray's/ae4mo(new on the block)
-----------------------------------------------------------

Please be sure to contact these artist,and give them the credit they deserve,befor using their graphics.By clicking on their banners,throughout this web site, refer to my favorites link tab,or banners page,to link to their web sites.Please DO NOT LINK to this server.Copy by right clicking on the image,click on save as,and then upload the image to your own site server. These web graphics are for personal use or non profit use only.Please do not add them to any other collection if you decide to use them on your web page,I'll require NO RETURN LINK!.Also,please let me know the URL where you're using them so I can come visit,along with the other guests graphic artist named above.Remember that most of the graphics used in this site are "COPY RIGHT" and need the artist permission to use them.Thank you!
*
Special thanks to Marilyn Buck of "Artgekko-graphics" for all her help.Thank you Marilyn!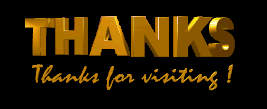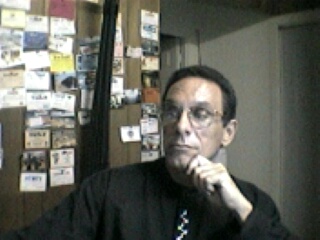 This is me in my radio shack & computer room (AE4MO)alpha-echo-4-mike-oscar,on the ham bands.Showing in the back are some of my dx cards,that i have received from around the world.