My new friend & fellow ham,William/kd4csz, who also enjoys oldies but goodies.Has a great web site that takes you back to the 1950's,with images,music,& information.Don't miss this one alot of fun;enjoy it im sure;CLICK on OLDIES but GOODIES or the rock-n-roll image to take you there.Have fun!

OLDIES BUT GOODIES/50'S & 60'S ERA ,PICTURES TO BRING BACK MEMORIES.DON'T MISS THIS ONE!!



PLEASE LINK HERE TO MY GOOD FRIEND MIGUEL/AF4MH.HAS A PAGE IN ENGLISH,AND ANOTHER IN SPANISH.VERY HELPFUL & ALOT OF OTHER LINKS,TO HELP YOU WITH ALL YOUR AMATEUR RADIO NEEDS.

CLICK HERE FOR AF4MH IN ENGLISH WEB PAGE

Click here or the globe, for the Spanish web page. Aqui para los latinos una pajina de radio afisionado en Espanol.Click el mundo para Espanol!!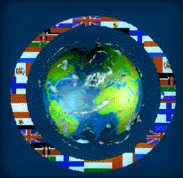 CLICK HERE TO MY FRIEND JULIO HENRIQUEZ-AD4C/HI3K.DOES ALOT OF HELP IN HAM RADIO IN THE DOMINICAN REPUBLIC & DOWN IN MIAMI


CLICK ABOVE ON MORESE CODE KEY TO GO TO JULIO'S /AD4Z / HI3K PERSONAL WEB PAGE--73'S & GOOD DX!NEED HELP IN CW THIS MAN WILL HELP.




CLICK HERE OR BANNER TO DX-OH9W-SUMMIT.SEE WHO & WHERE THE DX STATION OF YOUR CHOICE IS AT,AND TURN ON YOUR RIG & CONFIRM ANOTHER DX.SAVES ALOT OF TIME & EFFORT.CHECK THIS ONE OUT!!







click here to play sound while reading page